Welcome to the 7th Hargeysa International Book Fair (HIBF) Staffed by a team of 50 volunteers from Somaliland and abroad. HIBF is the main cultural event in Somaliland and one of the largest public celebrations of books in East Africa.
HIBF brings writers, poets, artists and thinkers from Somaliland and the rest over the world to share and discuss their art and literary productions with the audience. The main aim of the festival is to promote a culture of reading and writing in the country. We aim to enable young people to access a range of cultural heritages; our intention is to stimulate the revival of all forms of art and human expression, including painting, poetry reciting, story-telling, drama composition and of course, writing.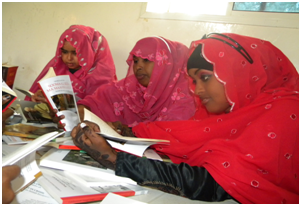 The HIBF is dedicated to preserving the Somali tradition of storytelling and increasing the accessibility of Somali, and world literature to Somaliland youth. HIBF aims to promote a culture of critical thinking and creative writing, to facilitate the habit of reading by making books published by local and international writers available to readers, by partly subsidizing and making the books physically available and affordable at the book fair, to encourage members of the public to browse and buy books, and engage with authors and to inspire young people and the wider society, and facilitate discussion and debates with visiting writers and scholars on different topics
 The ultimate aim of the Book Fair is to stimulate and support a revival of Somali culture and reverse the neglect caused by widespread conflict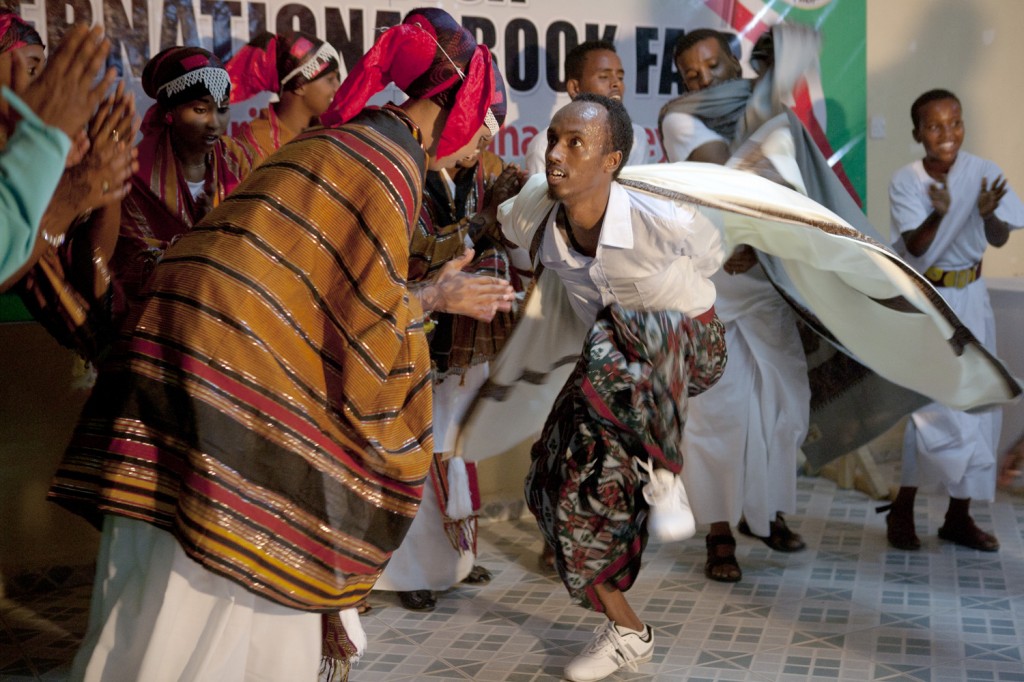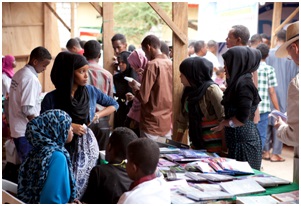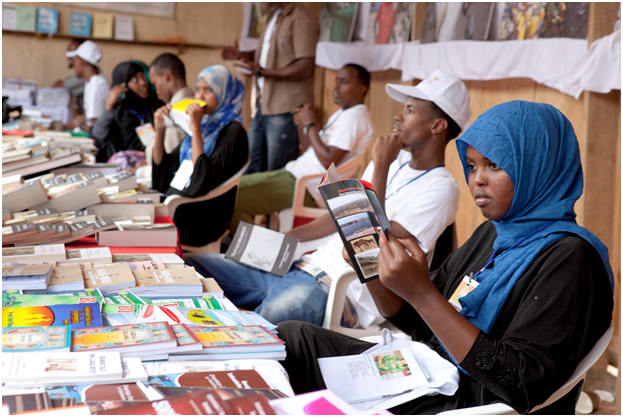 Hargeysa Book Fair will address the combined problems of illiteracy, minimal education and training opportunities as a matter of urgency in Somaliland. The activities of the Fair contribute to transcending cultural boundaries between the Somali speaking society and the rest of the world. The Book fair takes place at the heart of the Hargeysa city (population estimated to 800,000), the capital, between the universities' zone and administrative/ministerial offices area.