Mr. Abdirahman Farah 'Guri Barwaaqo' is a connoisseur of the Somali language, he's currently the Head of Department of Culture and Language at Hargeysa University. Among his books are M agac Bilaash u Ma Baxo (Nicknames Don't Lie),M ahaadhooyinkii Gaarriye (a biography of Gaarriye) and H al­bixinta Ereyada Kumbuyutarka (a book on Somali terminologies for technical items). Abdirahman's latest book isFar Tasowday (the neglected alphabet) in which he describes the alphabet proposed for the Somali language by Mohamed Abdi Makaahiil.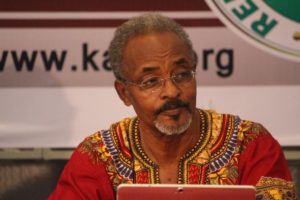 Muse Isse (Muuse Dalmar), editor of Carruurteenna, a Somali children's magazine published by Somali Nordic Culture (a not-for-profit organisation comprising students, writers, storytellers, librarians, journalists and artists); Matilda Wallin of the Swedish International Library and a member of  Somali Nordic Culture;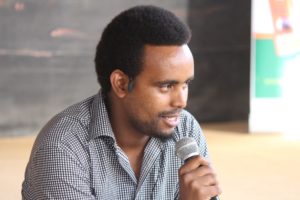 Joe Addo is an architect from Accra. Trained at the Architectural Association in London, he has worked in Finland, the UK, and the US. He opened his own practice in 1991 in Los Angeles, where he also cofounded the A + D Museum before returning to Ghana in 2004. He is currently the CEO of Constructs R + D and Chairman of the ArchiAfrika Foundation, which works to integrate socio-cultural design into the discourse on African architecture and development. Joe participated in the HIBF 2015, facilitating a discussion among Somaliland architects on the physical spaces of African cities and the current transformation of Somaliland's cities. This year, he will share their approach for development in the historic Jamestown, Accra, where leadership and creativity is needed to avert the catastrophe of gentrification and overdevelopment.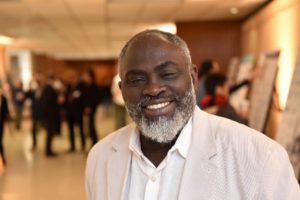 Mr. Said Salah Ahmed, poet, playwright and literary critic;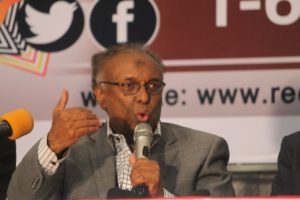 Chuma Nwokolo, Jr. is a Nigerian lawyer, poet, writer and the publisher of African Writing magazine. He is author of the poetry collections Memories of Stone and The Final Testament of a Minor God. His novels include One More Tale for the Road and Diaries of a Dead African, an extract from which was published in La Internazionale as one of the three best stories worldwide in 2001. His novels for young adults include The Extortionist and Dangerous Inheritance. His short story anthologies include The Ghost of Sani Abacha, a witty and satirical collection of twenty-six stories mostly set in Nigeria. Other anthologies include his latest, one of the commemorative volumes to mark the centenary of Nigeria's amalgamation, How to Spell Naija in 100 Short Stories. He has been writer-in-residence at the Ashmolean Museum in Oxford.