The Hargeysa International Book Fair (HIBF) opened with profound reflections on spaces by various speakers.
Edna Adan, a multi-awarded social activist, lauded the milestones that Somaliland has marked in the cultural and political spheres. "I recognise the poets for whom i have a great admiration…they catalogue the rich cultural heritage of my people" Adan said.
Reflecting on the collective and national space, Adan believes Somaliland is worth doing business with the world having demonstrated that homegrown peace is possible. However, she cautioned that political spaces need fairness and respect. It is the responsibility of governments, opposition parties and the media to ensure this, particularly with regard to observing human rights. This commitment will ensure that Somaliland, and the wider Horn of Africa, enjoys more stability.
As a leader who has dedicated her life to improved healthcare for women and children, Adan celebrates the education of girls. She thanked the families that are courageous to send their girls to school as they grow to inspire thousands of others.
Like Adan, representatives from the international community, such as the European Union and British Embassy, congratulated the festival organisers, Ayan Mahamoud and Jama Musse Jama, for their great work. The festival has brought Somalilanders and people from around the world to a space where stories, that make a difference, can be told.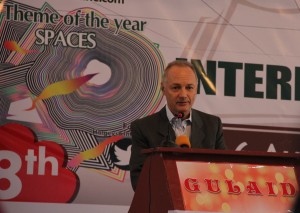 In the spirit of the 2015 theme of 'Spaces', the first panel encouraged the nourishment of physical and environmental spaces and the strengthening of cultural spaces. This was reiterated in later discussions on the intellectual richness of the region and specifically of Somaliland. Jama underlined the importance of research during a presentation on preserving ancient Islamic manuscripts, some of which have recently been discovered in Somaliland.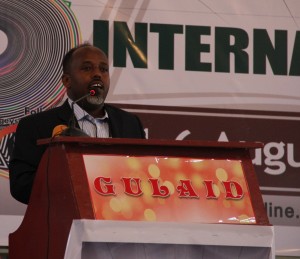 The day was peppered with lively local music, colourful photographic and artistic exhibitions. The numerous festival guests also spend many hours browsing and purchasing books on display. A humorous silent play wrapped the first day of HIBF, paving way for many more exciting events.