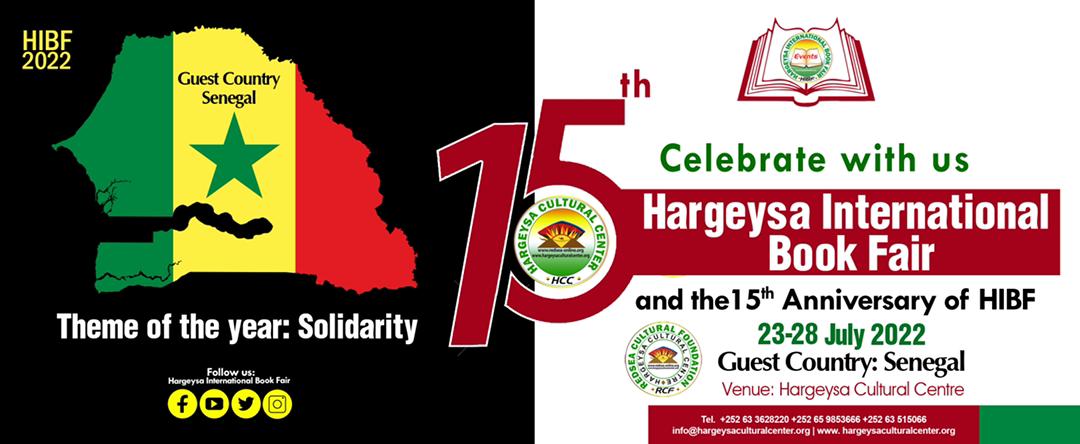 Baahinta kowaad | First announcement
write to info@hargeysabookfair.com for more details
15th Hargeysa International Book Fair – 23-28 July 2022, Hargeysa, Somaliland
The 15th instalment of the annual Hargeysa International Book Fair will be held in July, from 23th to 25th, in Hargeysa, Somaliland, with the theme of solidarity and the guest country of Senegal.
Social media tags
Follow us
on twitter @HIBF, official hashtag #HIBF2022.
on FB fb.com/HargeysaBookFair or fb.com/XaruntaDhaqankaHargeysa
web: www.redsea-online.org
e-mail: info@hargeysabookfair.org
We look forward to welcoming each and every one of you to Hargeysa International Book Fair 2022.
Hargeysa Cultural Center
1st May 2022